Friday Environment Forum News 23 September 2022
Some background reading in preparation for the next forum on September 23.
    "Pumped Hydro… Urban Water.. The Mary River is no magic pudding" - Ian Mackay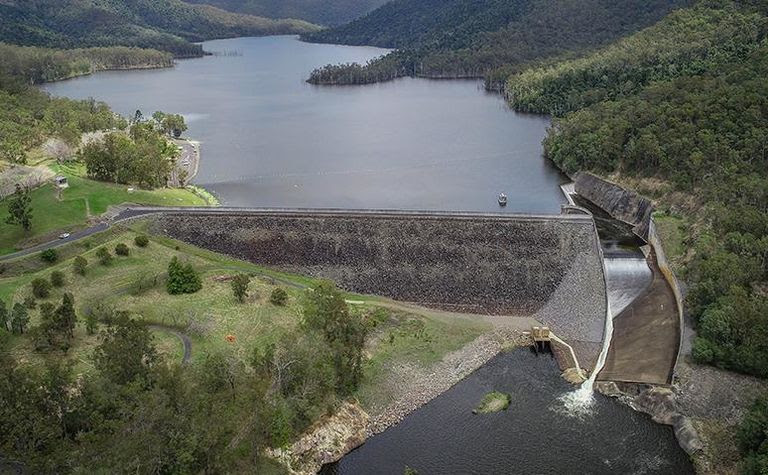 Borumba Dam in Queensland  where drill crews are investigating the options for developing hydroelectric power generation  Image: GeoDrilling International
The Queensland Government is investigating a potential pumped hydro energy storage facility at Borumba Dam, located near Imbil, 45 minutes south west of Gympie. A range of engineering, environmental, geological, hydrological and commercial studies are currently under way, and will be completed throughout 2022.
In June 2022 the Queensland Government committed an additional $13 million to broaden the scope of the feasibility studies for the project. This follows an initial investment of $22 million for the studies.
The additional $13 million in funding will broaden the scope for engineering, environmental, social and recreational studies and allow an earlier investment decision to be made on the Borumba pumped hydro energy storage project.
Further development of the project will follow an environmental approval process, like any other large-scale infrastructure project, which includes relevant approvals from State and Federal Governments.
Powerlink is managing the studies at Borumba and has been chosen as the project's implementation partner due to its understanding of Queensland's electricity system and market, and experience with developing large infrastructure projects.
Site selection
Borumba Dam was selected as the first site for a detailed design and cost analysis following a state-wide assessment of potential pumped hydro locations through the Queensland Hydro Study.
Borumba Dam was identified due to its proximity to the high-voltage transmission network, existing dam infrastructure, and location to the Southern Queensland Renewable Energy Zone (QREZ).The Queensland Government has also previously identified the site as a possible location for a pumped hydro facility and Powerlink has owned the site since the 1980s.
WHEN
September 23, 2022 at 6:00pm - 9pm
WHERE
Noosa Environment Centre