March/April E-News
Autumn is here.. yet you wouldn't think it out here in sunny Nambour with the humidity at an all time high! We're grateful for the rains howeve, and the helping hands we've received around the office who have been busy sprucing the place up ready for the new season ahead! It's been yet again another busy month, with SCEC preparing six submissions that aim to create sustainable environmental policy and positive change. We've included them below for you to check out. 

If you're not up to much this Saturday, come celebrate 10 years of Earth Hour by joining us for our Lantern Parade event! Taking place in Eumundi, the event kicks off at 2pm at the Amphitheatre with a variety of green arts activities kindly sponsored by the Sunsine Coast Council. The North Arm State School Marimba band will be playing at 5:45pm, the lantern parade will be starting at 6:00pm and a free outdoor cinema will be screening WALL-E at 7pm! This is a free event for the whole family to enjoy! Remember to switch off for Earth Hour! More details on Facebook here.
THIS SATURDAY - EARTH HOUR Lantern Parade!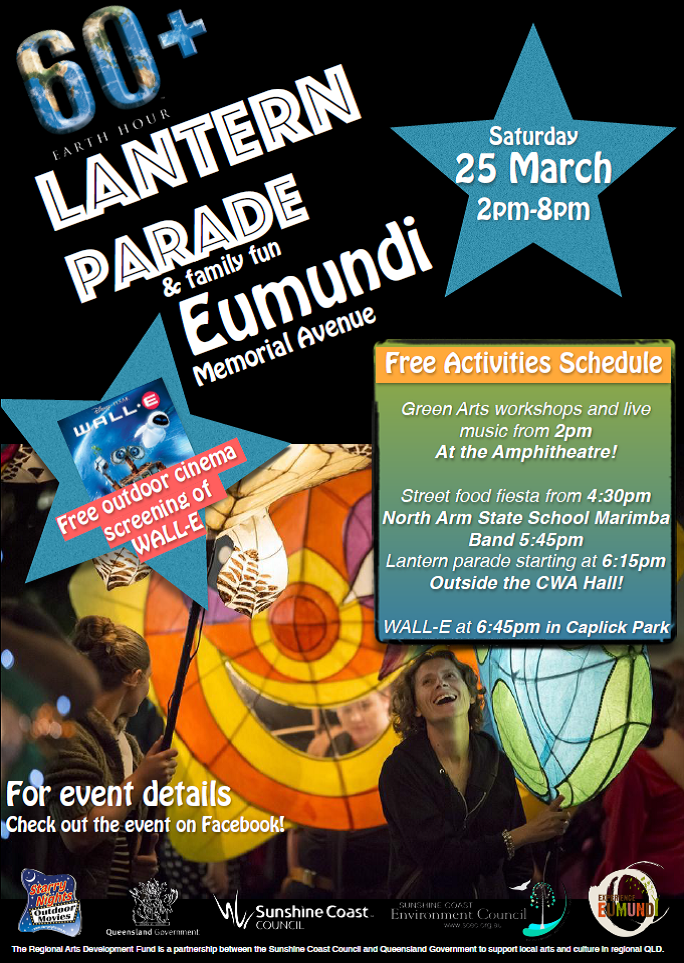 SCEC Campaign Updates
Conservation of our coast or 'beachfront garden' for a few?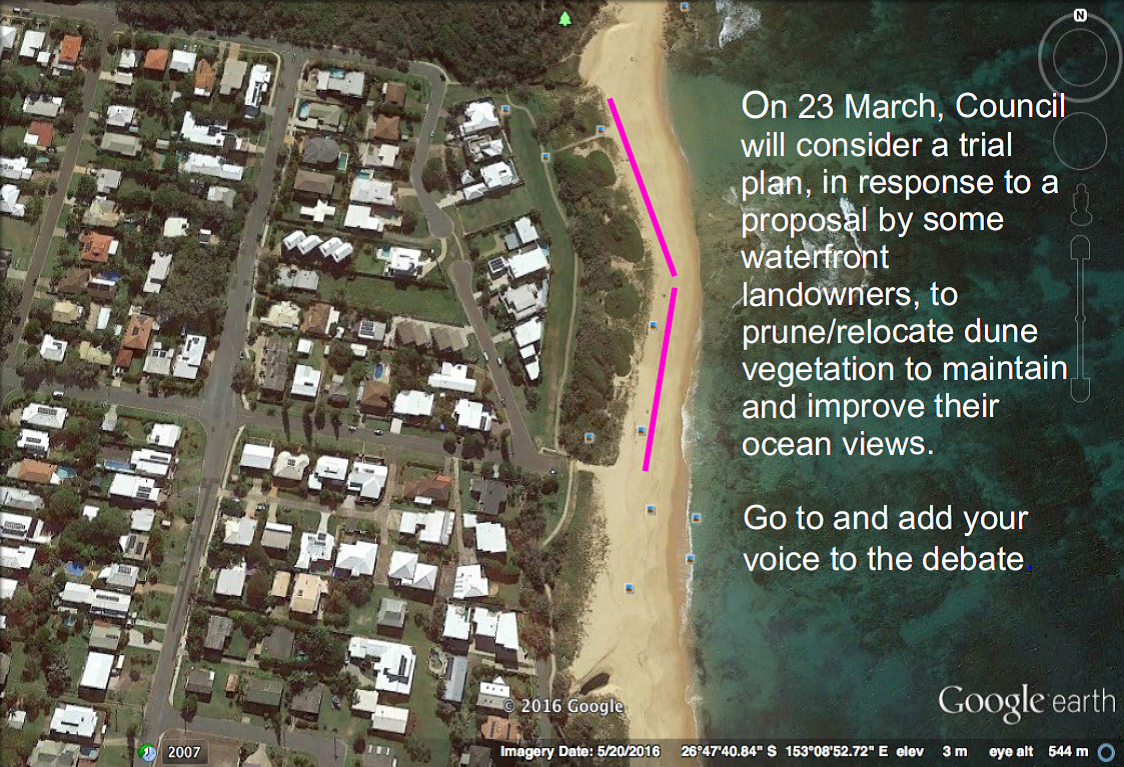 A small group of North Shelly Beach residents has approached the Sunshine Coast Council (item 8.2.1 of the 23 March Ordinary Meeting agenda) requesting a change in management of the dunes between Russell Street and William Street to provide for their improved scenic amenity.
Don't Rock the Maroochy Still!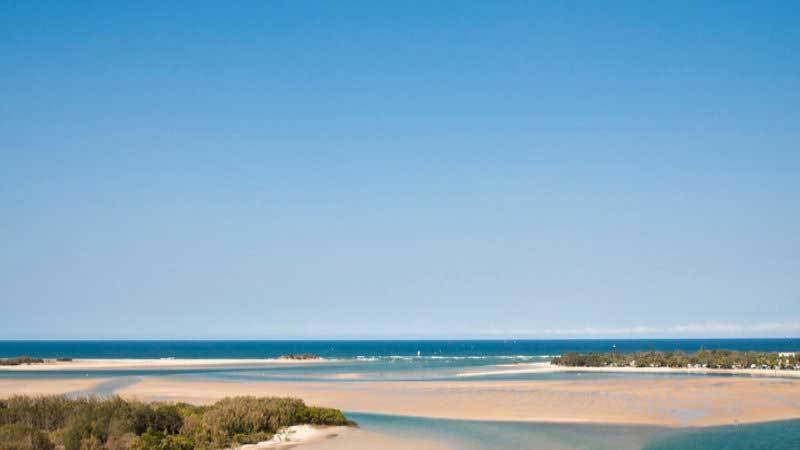 It has been two months since the Council voted to defer a decision on rocking the Maroochy River mouth and there has been no public indication of what level of consultation there will be. Time is running out for meaningful consultation given that a report is due to go to Council's June meeting.
Sekisui House Yaroomba Proposal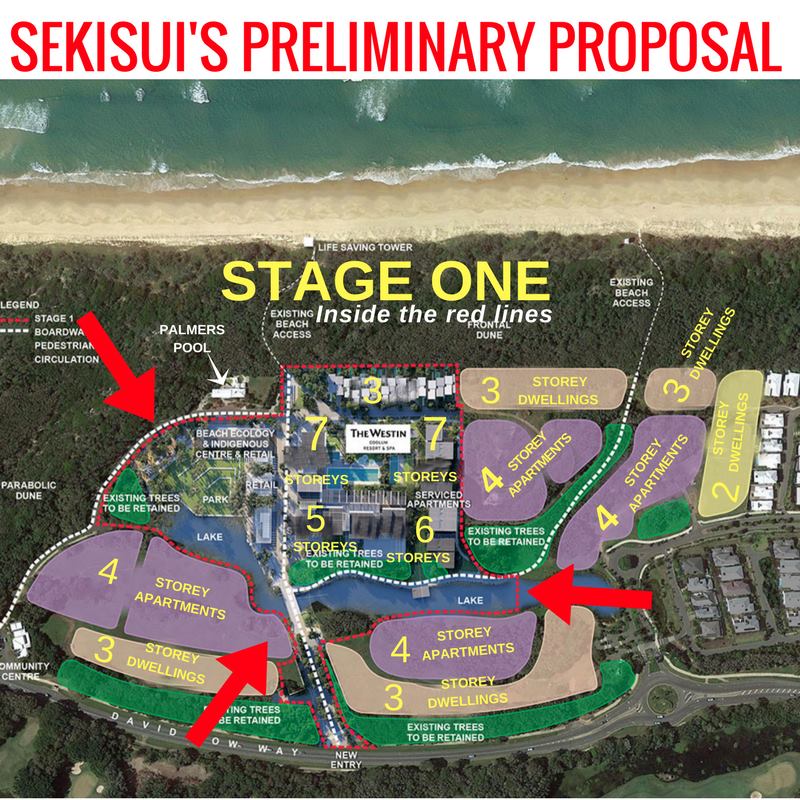 Sekisui's intention to lodge a development application to override the planning scheme is tipped for this month. The proposal is still way outside the planning scheme with 3 x 7 storey buildings (26m above ground level) 2500sqm of retail and 1,030 apartments. Broken down this is: 160 serviced apartments, 760 four storey residential apartments. 110 two and three storey residential dwellings and the 220 room hotel. It's estimated that 1,650 people will live on site. (This excludes the resort rooms and the serviced apartments)

Sekisui opted for a slick marketing campaign to sell the concept rather than genuine community consultation with glossy brochures and skewed 'surveys'. Do you want a sustainable development? Do you want a 5 star international resort? yes/no. Well of course we do, but one that respects the planning scheme and the special surrounding environment, community and low-rise amenity.

We need to ensure Council sees through the spin and considers the consequences of such intensive development objectively. You can view Sekisui's website here.
Twin Waters West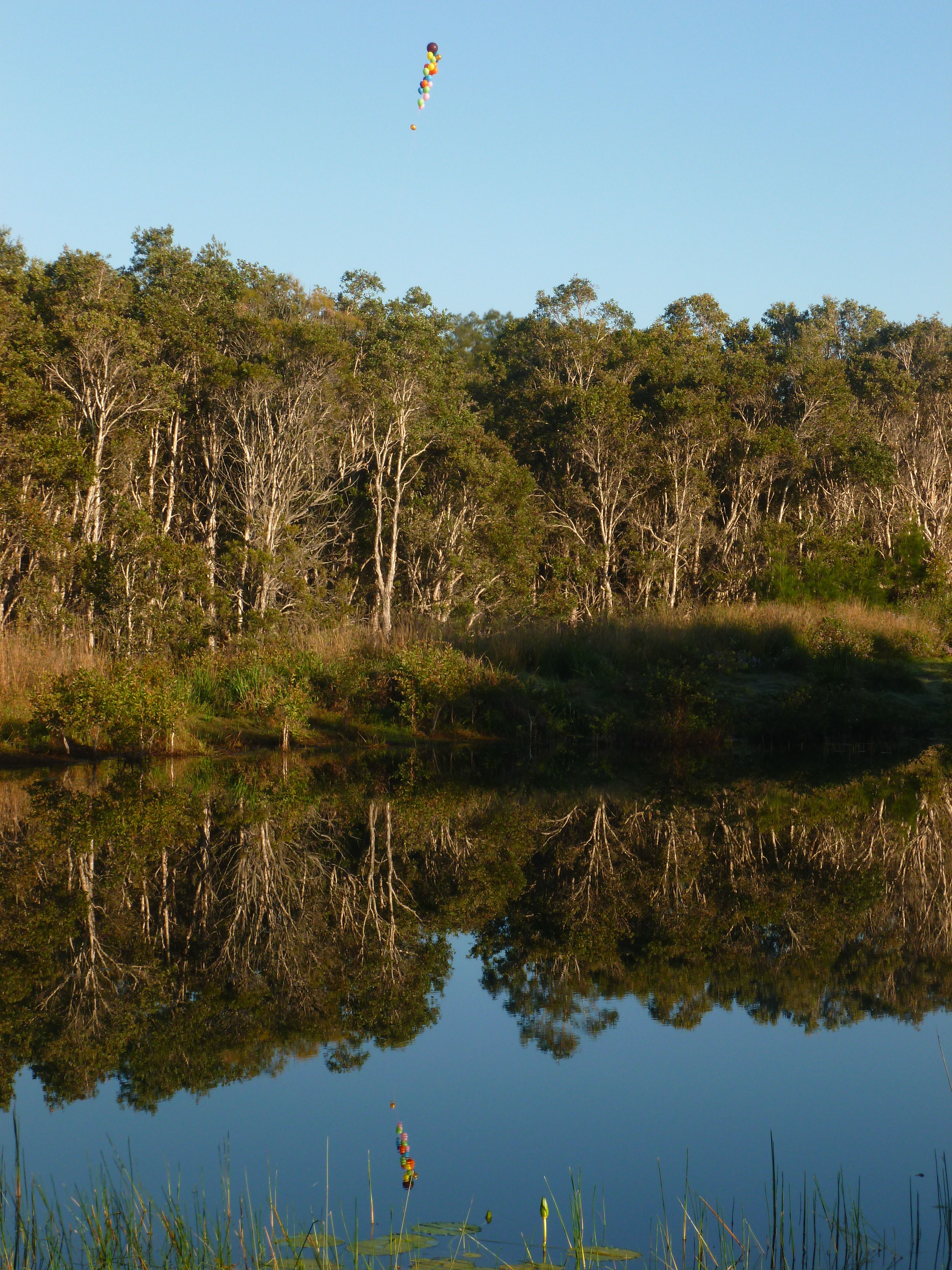 A community awareness day was held recently bringing together broad sections of the community concerned not only with this inappropriate proposal but a raft of others looking to undermine and unpick the planning scheme.
Issues of lack of community consultation and the impacts of these various questionable developments were discussed and highlighted the extent to which the certainty that the planning scheme was meant to provide is rapidly evaporating. The Twin Waters West draft planning scheme amendment is going to council on 20 April.
Submissions! Submissions! Submissions!
Narelle, Leah and our new volunteer Chad have been busy this last month preparing 6 submissions on issues relating to SCEC's various campaign areas. See below for more details.
Senate Inquiry into Shark Mitigation
View the SCEC submission in response to the Senate Inquiry into the Efficacy of Shark Mitigation and Deterrant Measures via the link below. We are number #35. SCEC do not support lethal mitigation measures and would like to see new non-lethal technology implemented that ensures the safety of both humans and marine life as a matter of urgency.Thanks to Surfrider Foundation Sunshine Coast, SunFish QLD and Dive Care Dare for signing onto our submission.
QLD Plastic Bag Ban Discussion Paper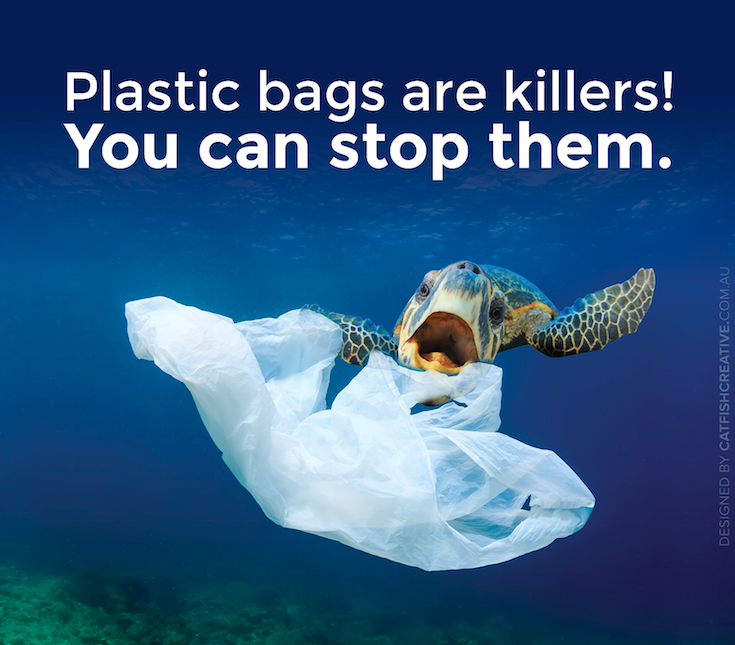 The QLD government is seeking to ban light weight single-use supermarket-style plastic shopping bags to consumers. New SCEC Volunteer Chad Buxton kindly prepared SCEC's response to the paper. SCEC of course supports this ban.
SEQ Regional Plan Submission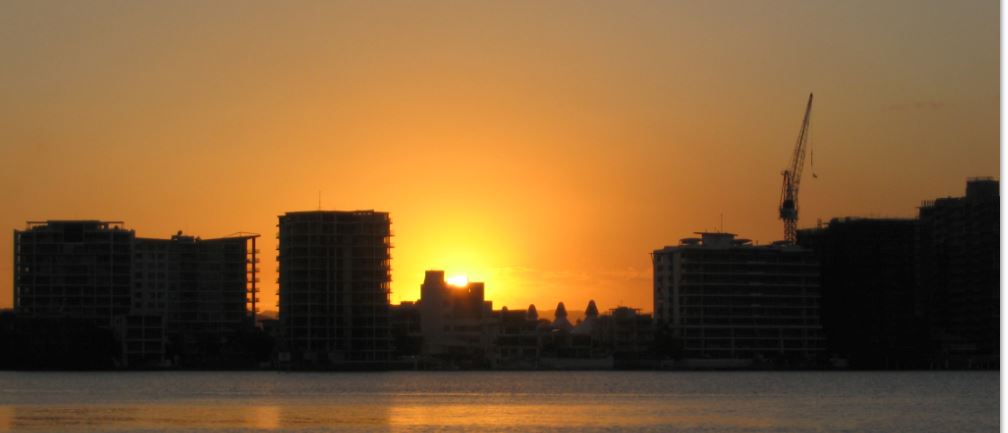 SCEC's submission reinforced its opposition to Halls Creek and seeks its removal all together form the SEQ regioinal plan. SCEC continues to question the unsusainable levels of populatioin growth given the impacts on our environment and liveability values.
Protected Area Strategy Submission
The QLD government is aiming for 17% of the state to be in protected area. While SCEC commends this aim, we must ensure that our precious National Parks and conservation areas remain as public natural assets and not compromised by commercialisation.
Coastal Pathway Submission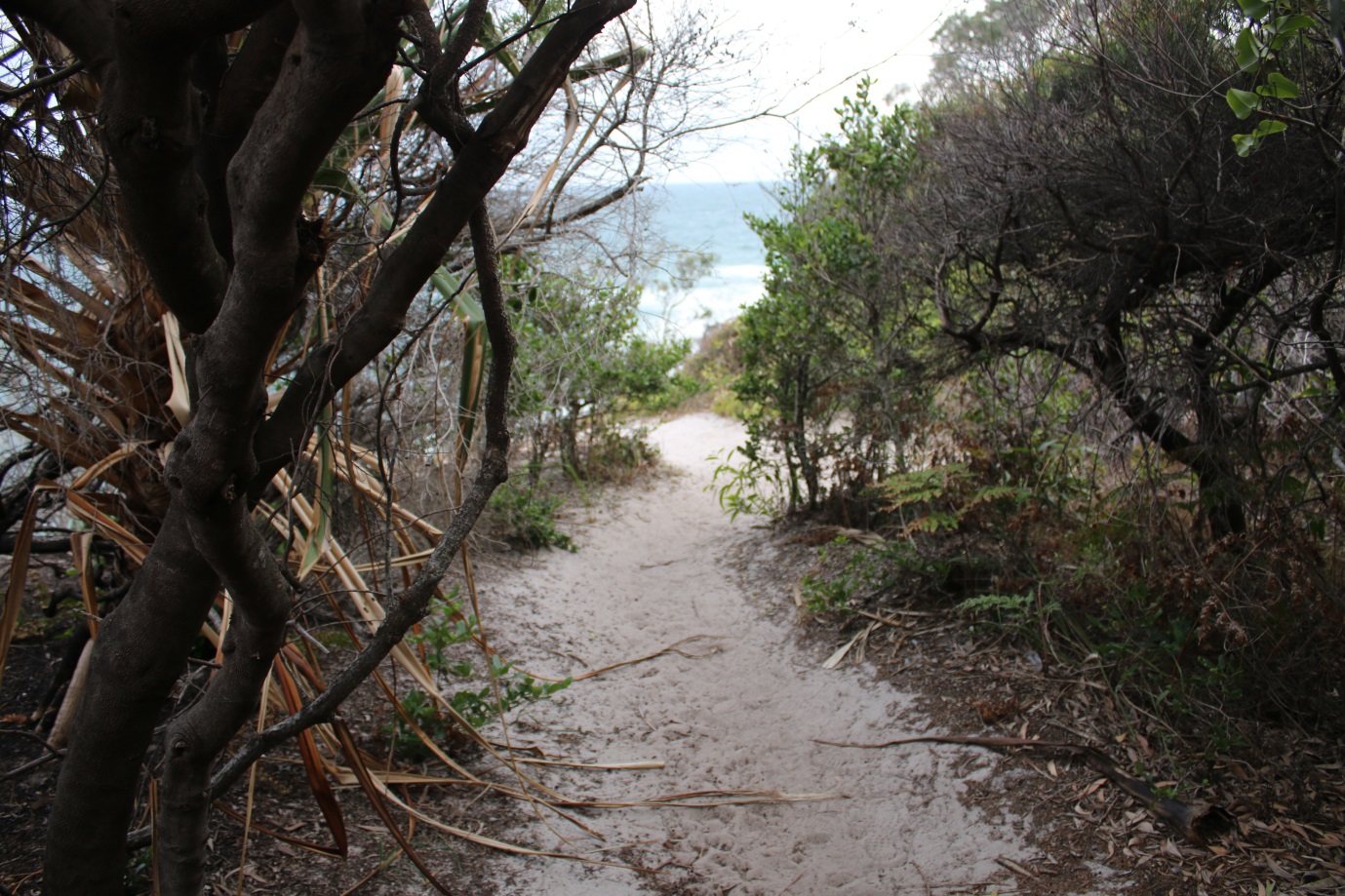 While SCEC encourage people to get out and enjoy our fabulous coastline as it's great for the mind, body and soul, there are sections of the 73km pathway that are too sensitive to clear. We should not compromise fragile coastal ecology and natural amentity fo the 'vision' of a continuous pathway that could otherwise be re-directed to a more appropriate route.
Read more about the Council's plan here!
Container Deposit Scheme Discussion Paper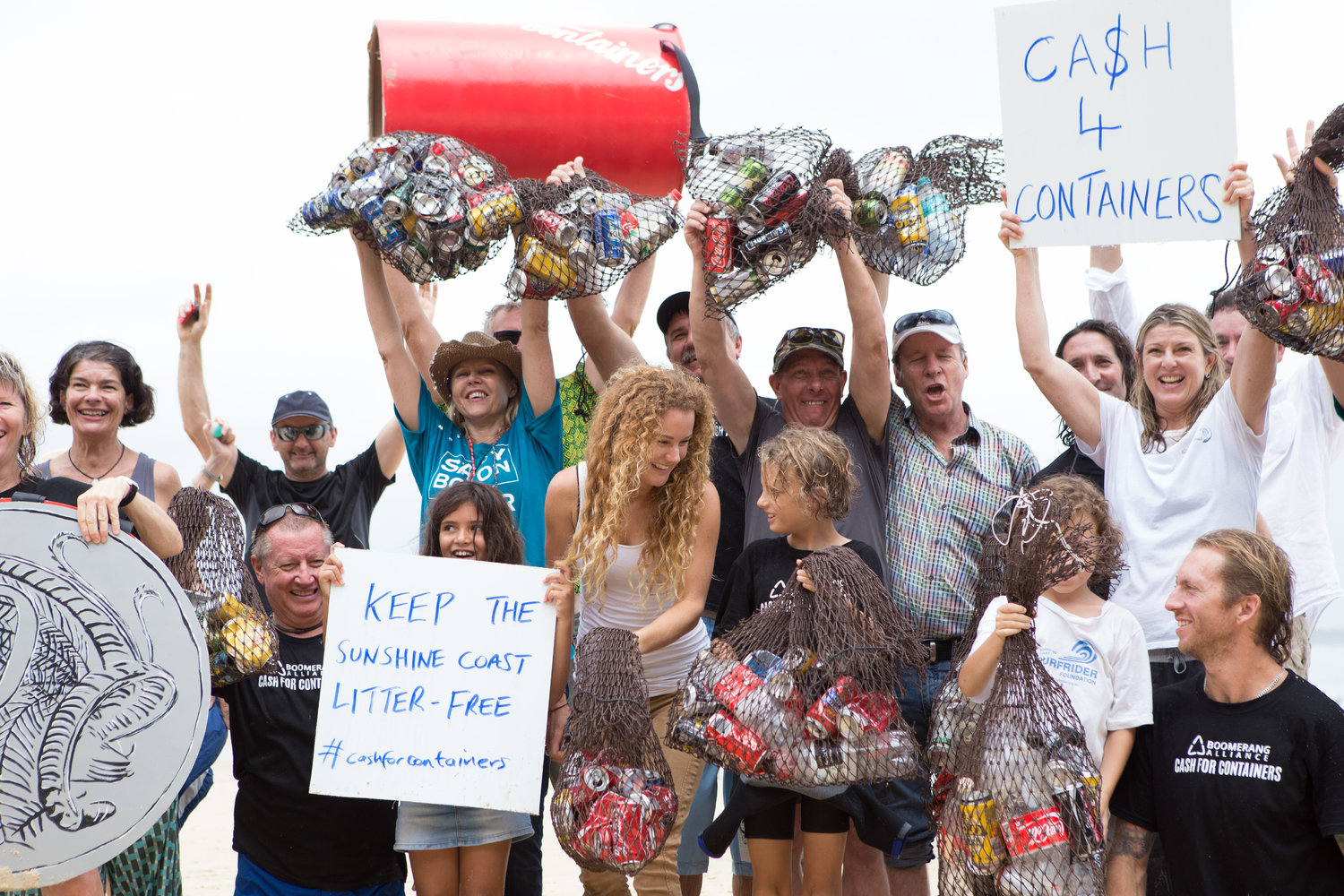 The QLD Government seek to introduce a Container Refund Scheme in 2018. Our new volunteer Chad Buxton helped us prepare SCEC's response to this one! Thanks Chad! You can view the discussion paper via the below link. SCEC welcome this important environmental initiative!
Breathing life into the backstreets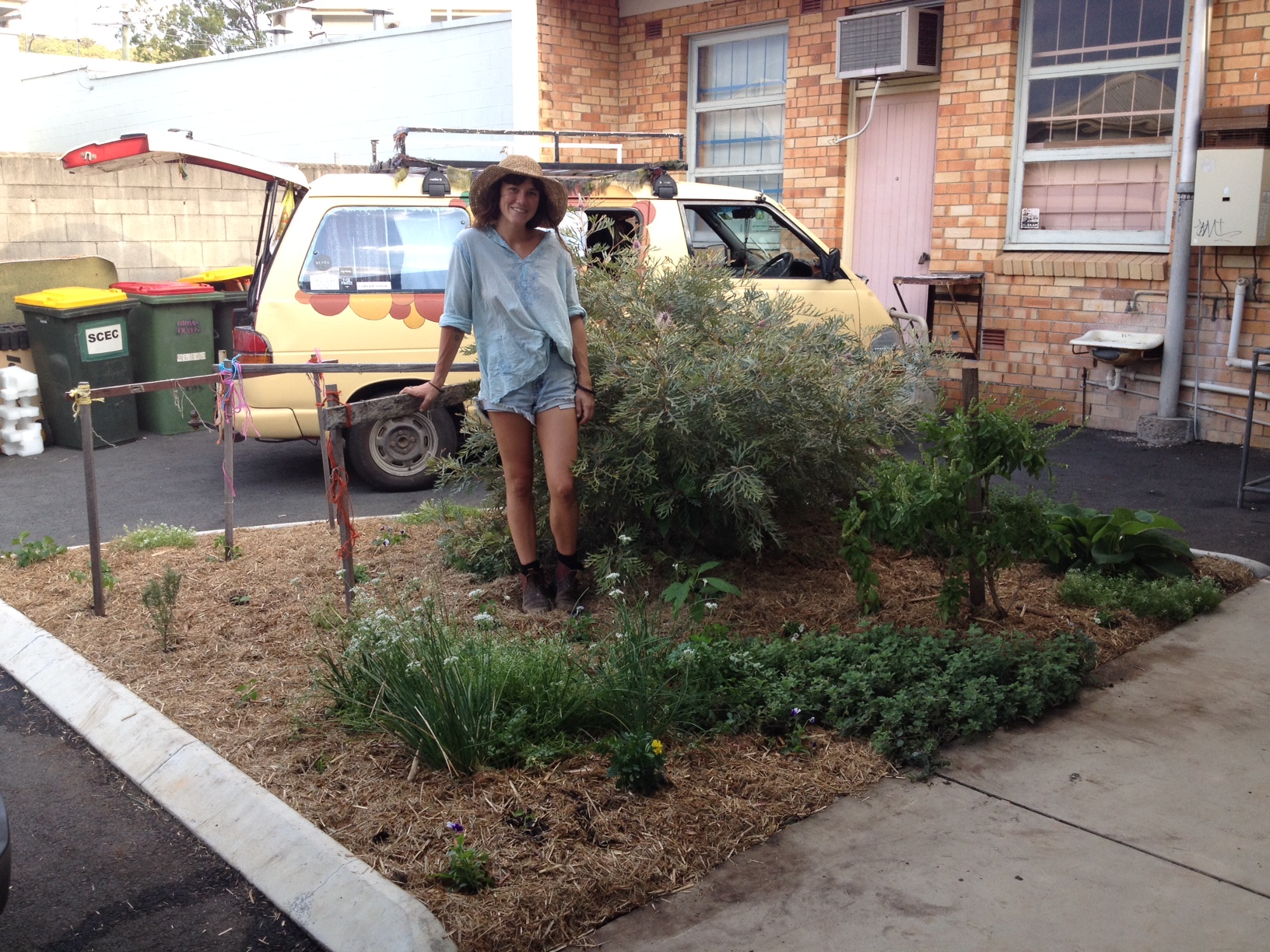 Last week we had the lovely Phoebe Johnson volunteer her time and permaculture skills to re-energise our little office vegetable patch. Phoebe, along with her trusty hound Benny reworked the garden using a layered method which involved the use of soil, manure, lucern, wet newspaper and cane mulch. We'd also like to thank Bruce Morgan for donating numerous seedlings, tools, manure and his witty humor to the cause!
SCEC Events!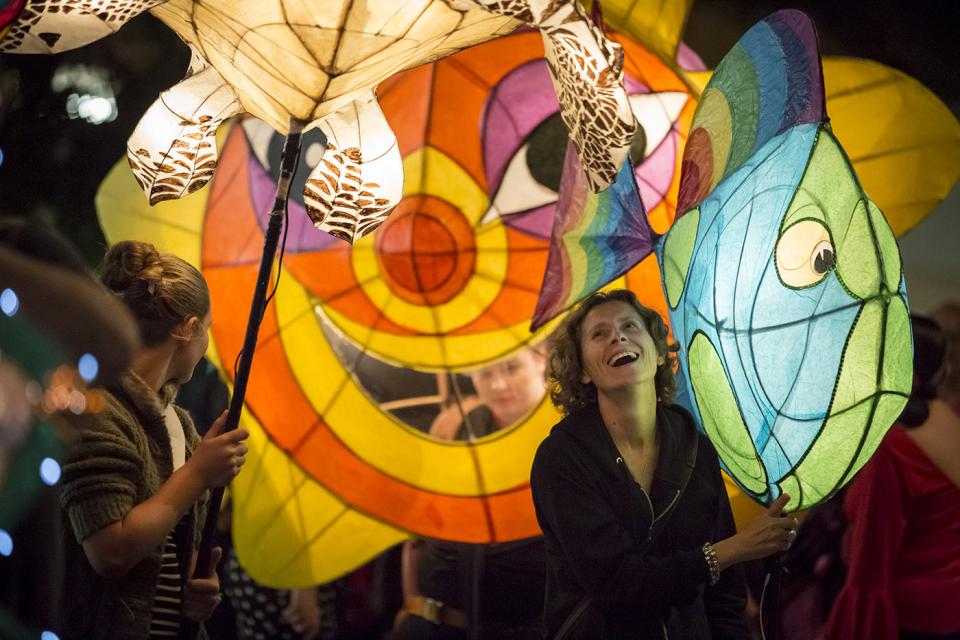 This Saturday - Earth Hour Lantern Parade in Eumundi
This Saturday come along to our Earth Hour event! Green Arts activities in the Amphitheatre from 2pm, music for the North Arm SS Marimba Band from 5:45pm and lantern parade kicks off at 6:15pm. There is a free outdoor cinema screening of WALL-E at 7pm also!
WED Festival - Applications open!
Applications are still open for World Environment Day Festival. We are encouraging stall holders, food vendors and community groups to jump online and fill out an application form via the below link.
Movement for Life Training
The Wilderness Society in collaboration with SCEC are bringing you a weekend training course where you can learn everything there is to know about how to run your own campaign and be successful in it! The course runs for 2 days over the weekend from 9-4pm and will be deleivered out of the Maleny Hinterland Business Centre. The course is free however please bring $10 to go towards lunch. To register your place, email [email protected] and let him know you'd like to attend the Movement for Life Training in Maleny.
Call To Action!
Crowd Funding Campaign
Queensland Koala Rescue are urgently seeking your support to help raise funds to replace their Koala Rescue vehicle. Please consider donating to their crowd funding campaign below.
Stop Shelley Beach 'Vegetation Management'
Let council know you do not support vegetation modification by residents at Shelley Beach and that you'd like to see Turtle habitat kept in tact! Phone council on 5475 7272
#StopAdani ROADSHOW
Tuesday March 28. Brisbane City Hall. Doors open at 6:30pm, Tickets $10-15. Be part of the people-powered movement to Stop Adani's mega coal mine in Queensland! Check "Stop Adani" Facebook page for updates. Contact Alison Smith on 0429 694 014 to join the group traveling south from the Sunshine Coast!
Latest Environment News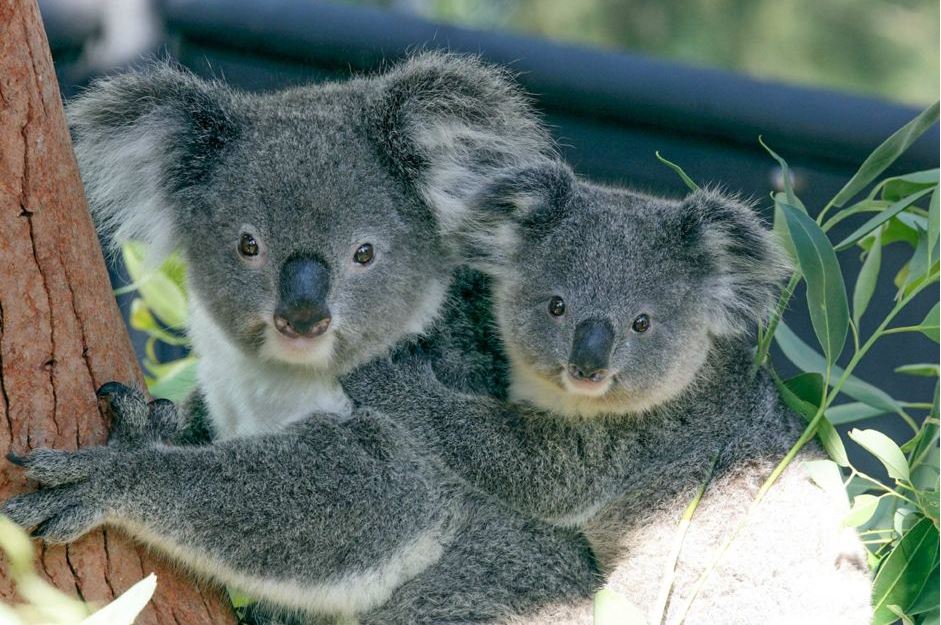 SEQ Koala Population Crash - Extinction is Imminent
Koala protection efforts are failing in Queensland despite clear evidence of devastating population losses, a new report has found outling a list of failures from policy, planning and through to mapping.  This is putting the vulnerable population at risk.
Have Your Say - We can have coal OR the Great Barrier Reef, but we can't have BOTH!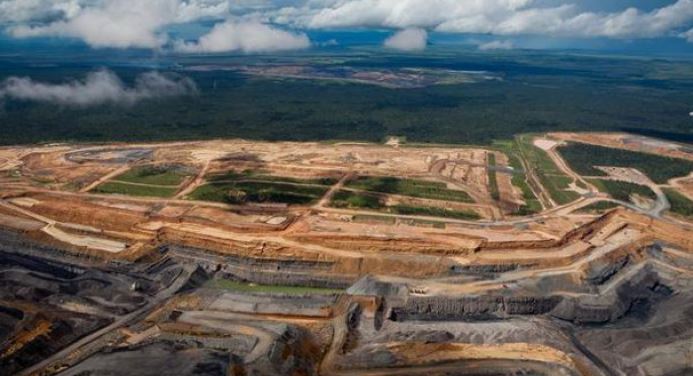 The Government is using Tax Payer's money to build the reef destroying Carmichael megamine. The Government has approved $1billion for a rail line to transport coal from Carmichael mine to Abbot Point port, and out over the Great Barrier Reef. The decision to actually lend the money rests with the Board members of North Australia Infrastructure Facility (NAIF). They are meeting soon to decide

If people speak up then NAIF will know their decision is under public scrutiny. Send an email to the Board via their website contact form asking them not to fund Reef-destruction.
Extreme weather likely behind worst recorded mangrove dieback in northern Australia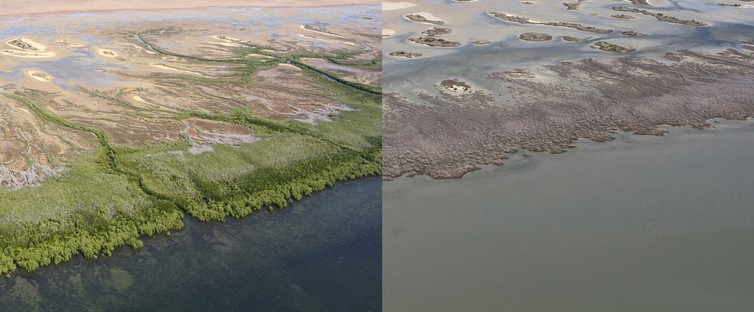 One of the worst instances of mangrove forest dieback ever recorded globally struck Australia's Gulf of Carpentaria in the summer of 2015-16. A combination of extreme temperatures, drought and lowered sea levels likely caused this dieback, according to our investigation published in the journal Marine and Freshwater Research.
State of the Environment Report
Every five years the Australian Government conducts a comprehensive review of the state of the Australian environment. The National SoE report 2016 provides information about environmental and heritage conditions, trends and pressures for the Australian continent, surrounding seas and Australia's external territories.
Review the report (and Queensland's as well). If you've not had the chance read the report particularly as it relates to the push for the Carmichael coal mine.
Positive Signs - Progress in Indonesia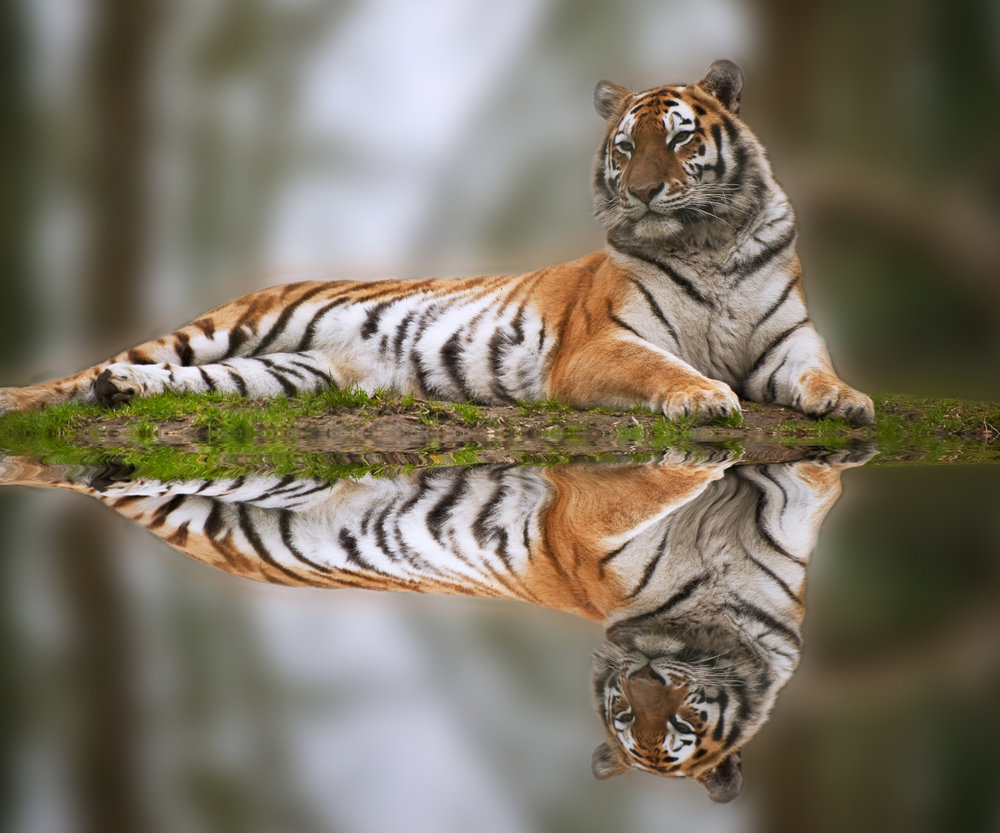 Indonesian President Jokowi has pledged a moratorium on new oil palm and mining concessions in forested areas across Indonesia. He's been especially active in combating the menace of forest and peat fires that have blanketed parts of Southeast Asia in a dense, unhealthy haze. The newly appointed Minister for the Environment has been active on many fronts—including cracking down on illegal peat-land destruction, wildfires, and wildlife poaching, and urging protection of the critical Greater Leuser Ecosystem in Sumatra—the last place on Earth where orangutans, tigers, elephants, and rhinos still coexist.
Date Claimers
Until next time, have yourself a lovely Autumn!