It's been a huge month with community action ramping up to save Yaroomba from Sekisui, the Queensland election approaching and landclearing rates at a crisis.We're so proud of our Sunshine Coast community uniting to protect the places we love so keep up the great work! Together we are unstoppable!

SCEC Campaigns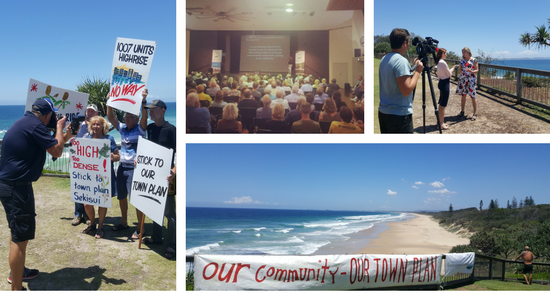 Sekisui: crunch time to save Yaroomba
Development Watch and SCEC co-hosted a public information session on Sekisui's proposed development to override the Sunshine Coast Planning Scheme 2014 to a packed Coolum Civic Centre on 15 November.
Presentations were shown explaining what Sekisui House is really proposing for this sensitive beachfront site -
a high density residential development with a small hotel component, NOT an 'eco-tourism' destination
being touted in their advertising.
In another twist in the Sekisui saga,
due to an administrative error on the part of Sekisui's planners, all submissions lodged up to and including the 17th November now have to be re-dated, re-signed (if not electronically lodged) and re-sent to Council by 16 JANUARY 2018.
That means if you made a submission prior to the 18 November you'll need to resubmit for it to be counted.

Council has advised it will notify all submitters that this is required if they wish to have their submissions properly accepted (and carry third-party appeal rights).
This public notification period to 16 January is currently the ONLY opportunity the community has to express their views on this significant development and its consequences.
Sekisui is relying heavily on exaggerated 'community benefit' to justify overriding the planning scheme while deliberately downplaying the massive and dominant residential component of 1163 equivalent residential dwellings!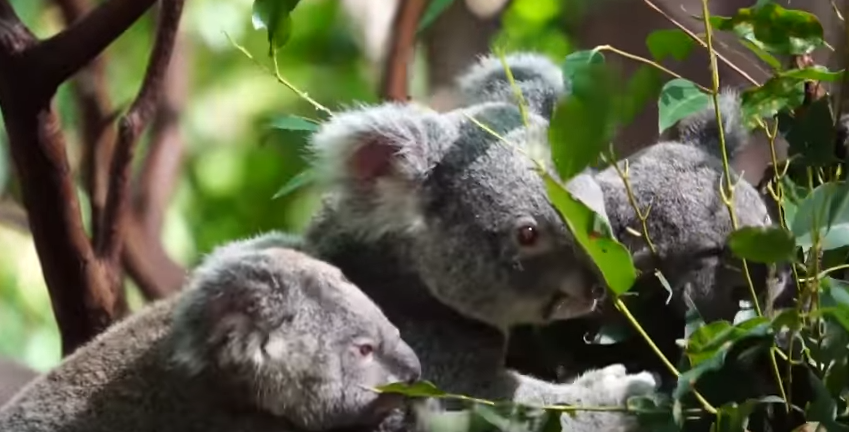 Put the spotlight on Queensland's landclearing crisis!
Land clearing of Queensland's woodlands and forests is out of control again. An area the size of 550,000 soccer pitches was cleared in just one year in Queensland. Every second in Queensland, a tree is bulldozed and a native animal dies as a consequence of land clearing. This has to stop. But we need your help to make this happen.

One thing we can do right now, with the Queensland Election just days away, is put the spotlight on this land clearing crisis: greater community awareness of the problem will create more pressure on political parties to commit to stronger laws.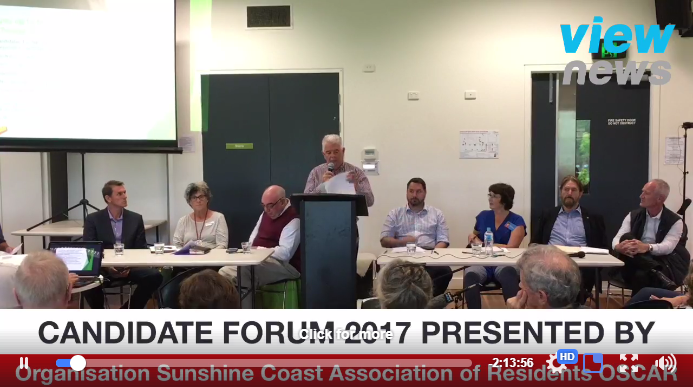 State Election Candidate Forum
OSCAR, the peak residents association and SCEC member group, held a
candidate forum in the lead-up to this Saturday's state election
. A representative cross-section of parties and independents participated, and all candidates were sent a survey prior to the forum. While the response rate was low due mainly to time pressures, there were some comprehensive party responses from the LNP and the Queensland Greens plus some individual candidates. Some responses were very detailed and the effort that went into them is appreciated. 
We encourage you to read these responses to gauge the position of the political parties or individual candidates on issues that matter to you. These responses and other election information can be seen on the
OSCAR website
.*
*SCEC and OSCAR are strictly non-partisan community organisations.
Events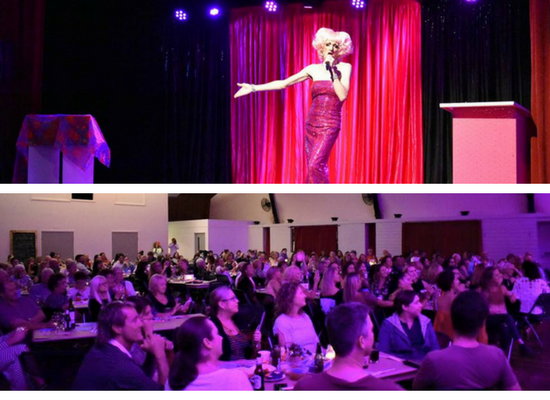 Drag Queen Bingo night a huge success!
A huge thank you to everyone who joined us for our annual fundraiser Drag Queen Bingo. It was another sell-out with over 200 people, and Melony Brests and Sal Monalla did not disappoint the cheerful crowd! We hope you had a fantastic night and thank you for your support in raising vital funds for our work. A special thanks to our volunteers, and to Eumarella Shores Noosa Lake Retreat and Salty Dog Cellars for their generous support on the night.
Party for the environment on election night!
Join the Crystal Waters Cooperative and great bands this Sat 25 Nov 6pm and help raise vital funds for SCEC.
Tickets:
$10 at the door
Where:
Crystal Waters Facilities, 65 Kilcoy Lane, Maleny
There is no where else you would want to be on Election Night!
Election results will be streaming on the night! Food on sale and bar available.
Community Action Day Sunday 26 Nov
Join some of the Sunshine Coast's finest musicians, the Great Sandy Straight Saviours and Lock The Gate Alliance on Sun 26 Nov to raise awareness of the proposed New Hope Colton Coal Mine on Fraser Island's doorstep.
Only 9 kilometres from Maryborough, untreated toxic discharge threatens the pristine waters of the Great Sandy Strait Marine Park adjacent to World Heritage Fraser Island and the most integral Ramsar Wetland Reserve on the planet.
Container Refund Scheme & Plastic Bag Forum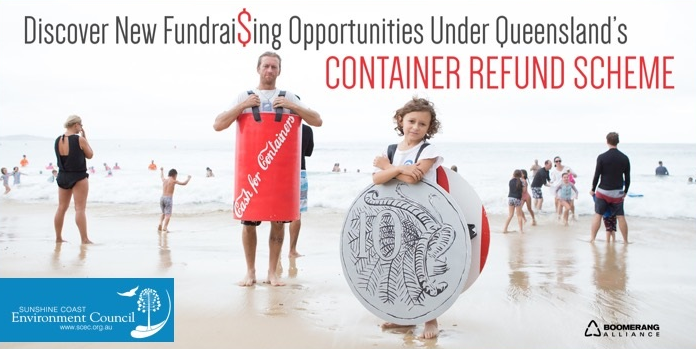 Queensland is introducing a Container Refund Scheme (CRS) and a plastic bag ban commencing in July 2018. If you're a local community group or business, these changes will provide new opportunities for you.
To help you prepare, we'd like to invite you to a forum to discuss these opportunities. The Boomerang Alliance, who have been instrumental in the design of the CRS and bag ban, will be there to present and answer your questions. 
When:
Wednesday, November 29th 2017, from 6pm –7:30pm
Where:
Nambour Community Centre, 2 Shearer St, Nambour
Join the Facebook event here.
The forum is part of a statewide community education program aiming to inform on both new measures, but particularly to give community groups the opportunity to consider the value and potential of the CRS, and to discuss how local organisations can participate, either individually or in partnership with each other.
Other News
Yandina Creek Wetland officially opens

Queensland Environment Minister Steven Miles and UnityWater Chairman Jim Soorley officially opened the Yandina Creek Wetland on the Sunshine Coast. Unitywater bought the 191-hectare site last year as a green alternative to upgrading sewage treatment plants in the area. The site is former cane farming land and as part of Unitywater's management of the site, flood gates will be opened to restore the area to a wetland.
Sunshine Coast Solar Farm wins award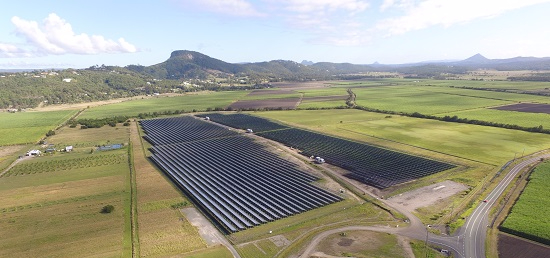 The Sunshine Coast Solar Farm, which was officially switched on in July, has been recognised with a major award at the 2017 Planning Institute of Australia Awards for Planning Excellence (Queensland).
Have your say on future recreation within Inter-Urban break

We've campaigned to protect the values of the inter-urban break and from inappropriate development such as Halls Creek so please have your say on this survey by 27 Nov.
Have your say on plan for street trees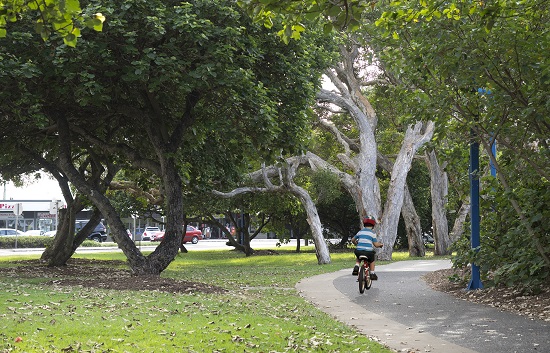 Sunshine Coast Council is inviting comment on its Draft Street Tree Master Plan, which will guide future street tree planting across the region to help shade and cool the region, and balance our built environment.
1000th Land for Wildlife partnership celebrated!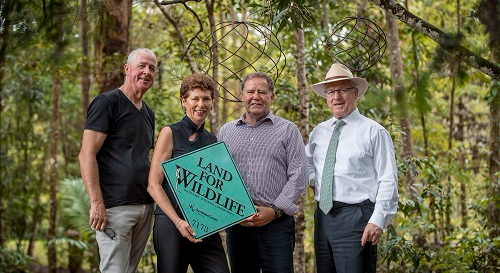 Eumundi residents Greg L'Estrange and Jenny Brice have become the 1000th landholder on the Sunshine Coast to ensure their property offers a home to local wildlife through the Land for Wildlife Program, launched in Queensland in 1998.
 Coolum Coast Care 2018 Calendars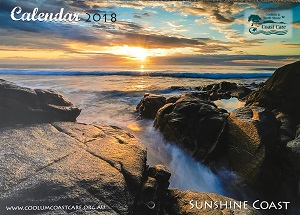 Support the work of Coolum and North Shore Coast Care by purchasing a 2018 calendar, now available for $10.00. Find out where to buy them here.
Grant Opportunities
QLD Government Community Benefit Fund
: applications close 11:59pm, 30 Nov 2017. 
Find out more here.
Myer Foundation Sustainability and Environment Capacity Building Stream grant
 is open for Expressions of Interest.
Find out more here.
Perpetual's 2018 Impact Philanthropy Application Program
is open for applications until Fri 8 Dec.
Find out more here.
Date Claimers
Sunday 26 November, 7.45 - 11am - Help Restore Peregian Wetlands Community Planting! Wear sturdy shoes (gum boots would be appropriate), a hat and a smile. Meet at the North Peregian Skate Park, Kingfisher Drive.
  
29 Nov, 8:30-10:30am
- Barung Landcare and the Sunshine Coast Council Community Nature Conservation Program invite volunteers to help plant another section of the Southern Wetland on the Maleny precinct. Morning tea, gloves and planting equipment provided.
More info here
.
29 Nov - Mary River Catchment Coordinating Committee's last General Meeting for 2017.
2 Dec – Yandina Community Garden - GARDEN TOUR with Dee Humphreys.
Come along for an inspiring & informative tour of our gardens, on the first Saturday of each month. No bookings necessary.
More info here.
2 Dec – Barung Landcare Association 'Walks on the Wildside',
8:45 for 9AM ramble @ Gheerulla Falls, Mapleton. For more info contact Raine 0412031880.
9 Dec - Yandina Community Gardens, 9:30am. As part of the Cultivating Sustainable Communities program, presenter Gayle Richens is holding a workshop to make your own wax-cloth wraps and say goodbye to gladwrap.
Cost is $15 and bookings are essential through
[email protected]
10 Dec, 8am, Kathleen McArthur Conservation Park - WPSQ End-of-year get together.

 
Bird-spotting and wildflower walk with Paul and Rob of Faunawatch. Followed by BYO morning tea at 10am to share at the covered picnic table.
10 Dec, 4-8pm - Currimundi Catchment Care Group presents Lights on the Lake Community Festival
, Crummunda Park, Wurtulla. Fun for all the family with a water parade of lit up kayaks/canoes, music & arts/crafts. To find out more contact Tony on
[email protected]
or 54388267.
Sat 16 Dec, 11:30am - 1:30pm – Kenilworth Poetry Trail launch
Family fun day with sausage sizzle, poetry activities and face-painting, sculpture walk, displays and stalls, live country music at Little Yabba Creek Picnic Grounds.
17 December - Batty Boat Cruise.

 
Celebrate the end of another wild year by supporting the bats! Book your cruise now and check out group booking deals.
More info and bookings here.
Authorised by Narelle McCarthy