We're excited to invite you to our upcoming annual fundraiser Drag Queen Bingo on Friday 10 November! It's a hilarious night out and tickets will sell out so get yours today and get ready to laugh.
A big congratulations to the Sunshine Coast community for taking part in the national day of action to Stop Adani and producing an incredible human sign!

We're excited to invite you to our upcoming
 annual fundraiser Drag Queen Bingo on Friday 10 November!

 
It's a hilarious night out and tickets will sell out so
get yours today and get ready to laugh.

There's been some big news this month with a delayed decision on the Maroochy rock wall, a Bill to ban property developer donations and a proposed coal mine for the Cooloola Coast. More on this below.
A big
congratulations to the Sunshine Coast community for taking part in the national day of action to Stop Adani
and producing an incredible human sign!
SCEC Campaigns
Council delays decision on Maroochy rock wall
Welcome news for the Maroochy! Following huge community pressure, the Sunshine Coast Council has delayed its decision on whether it will build a rock wall that would destroy the natural beauty of the Maroochy River.
The stunning Maroochy is too precious to rush through poor decisions. The delay is a welcome decision but it isn't over yet and we need to keep up the pressure.
Property Developer donations set to be banned
Premier Annastacia Palaszczuk has introduced a landmark bill banning property developers from donating to state and local politicians in the lead up to the next state election. Introduced on 12 October, the Local Government Electoral (Implementing Belcarra) and Other Legislation Amendment Bill 2017 will retrospectively take effect from that day if the Bill is passed by parliament. This is an important step in ensuring our elected leaders are representing the interests of the community ahead of developers.

Public submissions are now open and this is your chance to have a say. Get your submission in by 2pm, Thursday 26 October 2017. A public briefing will be held in Brisbane on Wednesday 25 October. Find more details about the public briefing and how to send a submission here.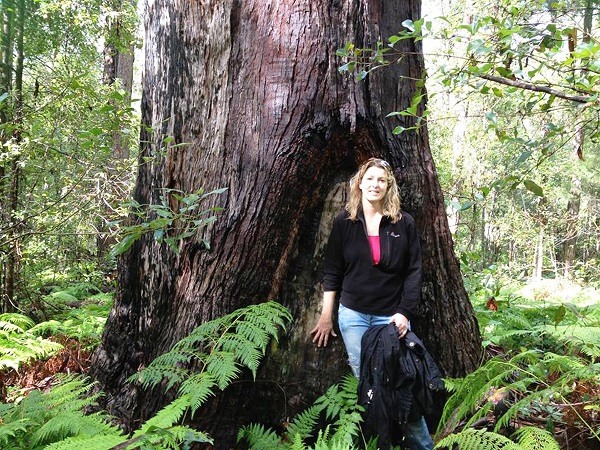 Roadworks go from Concept to Construction
Construction works on the
Caloundra Road to Sunshine Motorway (dubbed CR2SM)
upgrade are a
stark reminder of how concept plans translate into the confronting physical impact on our environment as we witness extensive vegetation clearing and operational works now underway.

While SCEC applauded the significant improvement in the design which includes an Australian first 'double-diverging diamond' and resulted in a reduction of 100ha clear in the Beerwah State Forest (Steve Irwin Way Forest) slated in the 2013 design to 6-8ha in the final design layout (May 2017), we didn't forget about the ecological values set to be lost within the 7km area still captured in the project footprint.

SCEC remains appreciative of the genuine engagement so crucial to achieving this pivotal outcome by Minister for Main Roads Mark Bailey MP, Minister for National Parks Steven Miles MP and their respective departments.
The scale and impact of the works involved to deliver this $929.3M infrastructure project are hard to visualise when viewed two-dimensionally in project plans. 
However, the feeling of being in this magnificent forest, now one of the largest National Parks in the region covering an area 1670ha, is very real.
Coal mine pushes into the coast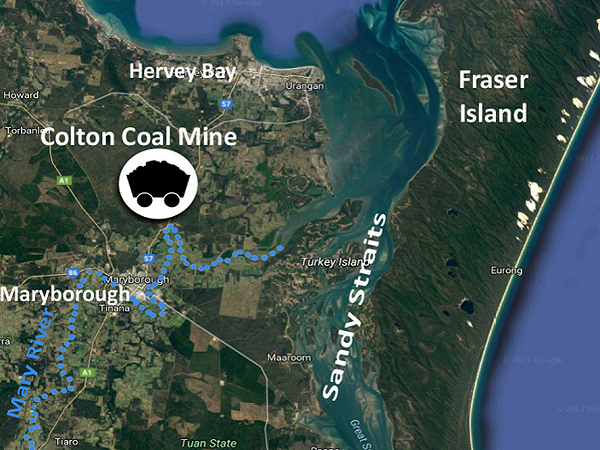 The New Hope Coal (NHC) Group plan to construct an open cut coal mine two kilometres from the small town of Aldershot, right in the middle of a biodiversity corridor. The mine will discharge 946 megalitres per year of untreated waste water containing heavy metals, directly into the Mary River, which will ultimately flow into the Great Sandy Strait.

NHC was not required to produce an Environment Impact Statement (EIS) for the Queensland Government because the stated extraction amount is below the threshold for an EIS. NHC's own documents state that it will be expanded. A recent attempt by Mary River Catchment Co-ordinating Committee (MRCCC) to have the mine declared a 'Controlled Action' under the EPBC Act on the basis of a litany of threats posed to the Mary River and Great Sandy Strait Ramsar Site, was rejected by the Federal Environment Minister.

John Sinclair AO of Fraser Island Defenders Organisation (FIDO) declared the proposed mine is "the greatest threat to the integrity of Fraser Island World Heritage Area since it was given World Heritage status 25 years ago."
Local group Great Sandy Strait Saviours (GSSS) together with FIDO formed a Consortium of community groups including SCEC to develop strategies to inform the public and stop this proposed mine. The Consortium will meet in early November. GSSS is planning to hold a concert in Noosa featuring local musicians in late November.
Join the GSSS Facebook group to stay informed.
SCEC Events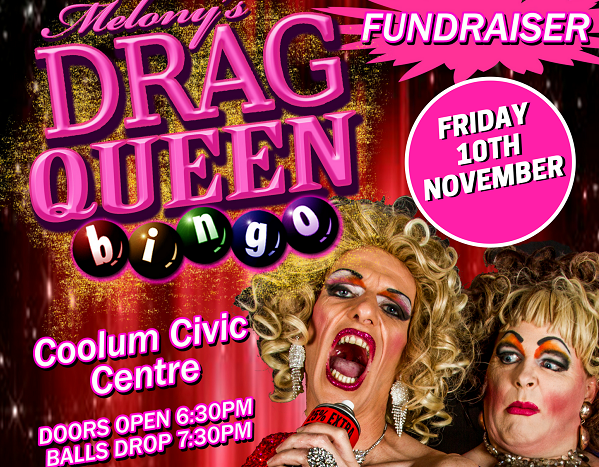 Drag Queen Bingo Night is nearly here!
The countdown is on for our annual fundraiser Drag Queen Bingo and you're invited! It's a fantastic night out for an end of year work party or other celebration so get your mates and colleagues together and book a table today. 
We have some
 

amazing raffle prizes up for grabs including two nights' accommodation for two people in a deluxe cottage at the incredible

 

Eumarella Shores Noosa Lake Retreat
- one of Queensland's most romantic getaways! 
Where: Coolum Civic Centre
Cost: $20/ticket 
Group
bookings
: tables seat 8 people. Tickets can be purchased together or separately - simply email
[email protected]
with the names of people you want seated together.
Other News

Cash for containers and plastic bag ban coming to QLD!
Queensland will make huge progress on reducing plastic pollution when a plastic bag ban and container refund scheme come into place in July 2018. In great news this week, Victoria has announced it will follow suit and ban plastic bags!

Sunny Coast stands up to #StopAdani
Around the country, tens of thousands of people united to Stop Adani and the Sunshine Coast community were right there with this powerful movement. Around 500 locals created an incredible human sign at Peregian Beach and helped make this national day of action huge! Well done to everyone involved.
Grant Opportunities
Community Benefit Fund:

 
non-profits can apply for between $500 to $35000. Applications are open now and close on 30 November.
More info here.
NAB Sustainable Regions Grant
: applications open now and close 5pm, 27 October.
More info here.
Smart Farming Partnerships:
applications open now and close 21 December.
More info here.
Date Claimers
Yandina Community Gardens workshops:
Saturday 11 November 9:30am - Microbats, a permaculture tool for Mosquito control and pollination, p
resented by John Parsons, Yandina Community Gardens
Saturday 18 November, 9:30am Insect Identification - The Good, The Bad and The Ugly,

 
presented by Michelle Gleeson 
Cost:
$5 Non-Members, Gold coin for Members, Free to Regular Volunteers
Duration 2 hours. Bookings are NOT required.

Saturday 4 November, 9am - Guided Garden Tour with Dee Humphreys
Come along for an inspiring & informative tour of our gardens on the first Saturday of each month. No bookings necessary. Gold coin. Wear a hat and bring a water bottle.
---------------------------------------------------------------------
Other events
---------------------------------------------------------------------
23rd – 29th October - National Water Week 2017
23rd – 29th October – National Bird Week 2017
October 23 - Bribie Island Environmental Protection Association Meeting 7pm start.
The Bribie Island RSL is hosting the next BIEPA meeting.
More information
.  
24th October, 8:45am-3:30pm – Water Cycle Tour, Hervey Bay
- Visit the raw water storage source in the catchment, the water treatment plant, the sewage treatment plant and then the re-use tree farms where the final treated effluent is used to water plantation trees. For details and to register, email
[email protected]
or call Fraser Coast Council on 1300 79 49 29.

28th October – Bee Open Day, Mary Valley College, Imbil. 10am – 3pm 
A community day for beekeepers, gardeners, students and families. Talks and presentations, honey, wax and bee products, multiple raffles & food stalls. For more information: http://mrccc.org.au/valley-bees

29th of October – Batty Boat Cruise 
Don't miss the action! watch the bats fly over the Brisbane River at sunset, interact with orphaned baby bats on board and listen to live commentary on the species! Cruise is approximately 3.5 hours leaving around 4.30pm. Come dressed for Halloween. Departs from Mowbray Park, Thorn Street, East Brisbane, Qld 4169. Contact Janelle Devery on 07 3844 0129 or email
[email protected]

27th October – Graves Creek Cleanup
Join us to weed a stretch of Graves Creek which flows into the Obi Ck on the edge of Maleny. Landholders in the area are working together to restore this valuable catchment. Car pool at the back of the IGA carpark in Maleny at 7.45am or travel independently (call 5429 6622 for directions) for an 8am start. All tools provided. Bring gloves, water, boots, sunscreen and insect repellent. Long-sleeved shirt, trousers and hat are essential. Please register at Barung Landcare on 5494 3151.

28 – 29 October 2017 – Conscious Life Festival 9:30am – 5pm 
The 7th annual Conscious Life Festival held at Lake Kawana focusses on health, fitness, wellbeing, personal development and environmentally sustainably living. This is a family friendly and positive event with exhibitors, live music and activities for the kids.

12th November 2017 – Wallum Talk – 9:30am
Hillary Pearl will speak on the progress of her PhD studies and tips on collecting plants for a herbarium. Morning Tea will be provided by Friends of Maroochy Gardens. A small donation by each participant will cover cost and is appreciated. Meet folk from other group's including Wallum Study Group, Native Plants Caboolture, Coolum Community Nursery, Coolum and North Shore Coast Care. RSVP to Marie
[email protected]
by November 9th.
-
-
-
-
Authorised by Narelle McCarthy